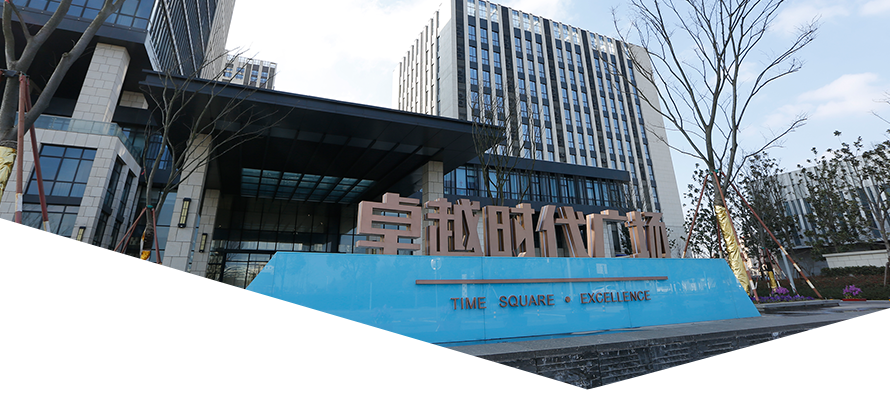 Since its establishment, Bolaite has focused on the design, production and sales of screw air compressors with continuous technological innovations and high-quality products and services. In 2006, Bolaite was wholly acquired by Atlas Copco Group, an air compressor supplier. With the support of the Group, Bolaite has become a famous brand in the air compressor industry in China. Inheriting the Group's advanced technology, equipment and production management mode, Bolaite is highly praised, and its products have been widely used in many fields such as machinery, steel, mining, chemical industry, textile, automobile, environmental protection, new technology and energy.
Bolaite has a professional marketing team, a perfect agent management system and an agent business support DBS system. It employs special managerial staff to track every phase of each order in real time through the BPCS system, and uses the CRM system to manage the information and data of all authorized agents in a direct and effective way. With a sound agent training system, Bolaite can provide professional training, relevant consultation and guidance services and a complete set of solutions for compressed air systems. It spares no effort in helping and supporting its agents to actively develop local businesses, to achieve win-win cooperation.
At present, Bolaite owns five product series, three refrigerated dryer production lines and four compressor production lines, with the power of compressor products ranging from 4.0 kW to 560 kW. To meet the differentiated demands of different customers, Bolaite strictly follows the Group's CTP development process, has each of its new products undergone 122 development processes, 33 test items and 2000h durability test, and controls the product quality from the source, so that the users' needs can be satisfied with outstanding reliability and performance. Lean production is promoted in the process of converting design into product.
The production workshop of Bolaite products applies precision machining equipment and manufacturing processes such as Gorbel suspension hoisting system and Atlas Copco torque control and recording system to strictly control every production procedure. The advanced laboratory is able to conducting high-voltage and low-voltage tests with the testing voltage ranging from 4 kW to 355 kW, and can carry out comprehensive performance tests on new products, including vibration, noise, oil content, flow and energy consumption tests.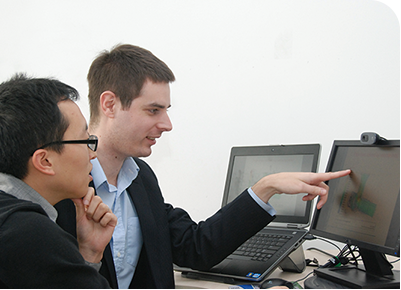 Bolaite provides its customers with perfect after-sales services. Our sales and service outlets are distributed in more than 200 cities across the country, and 24h service hotline and WeChat application for repair are available. Our OEM spare parts with excellent performance and complete varieties can still prolong the service life of air compressors, reduce the maintenance cost, improve the operation efficiency of air compressors and protect our customers' investment even under severe operating conditions. In addition to the after-sales services for air compressors, we also provide our customers with a series of after-sales service products, such as detection, analysis and optimization of compressed air systems, centralized control of air compressors, waste heat recovery, variable frequency transformation, energy-saving transformation of dryers and AIRnet optimized piping, all of which not only help our customers in reducing their production costs and improving the operation efficiency, but also contribute to the protection of the environment of the Earth, the only home of mankind.
In Shanghai, Bolaite has set up an overhaul workshop which realizes unconditional rotor replacement and guarantees delivery within 24h, as well as a modern warehousing and logistics center that integrates adjustment, testing, packaging and distribution functions, so that it can provide various spare parts and optional kits to meet customers' specific needs. The strictly trained service personnel are equipped with service vehicles and professional testing and maintenance tools to provide high-quality and timely services for customers and escort their production.
Employees with different backgrounds provide Bolaite with diversified but unique culture. We are committed to creating a vigorous work environment for our employees, providing various training and capability development opportunities at home and abroad, and helping employees make corresponding career plans. Under the guidance of the Group, Bolaite also actively provides employment guidance, internship and work opportunities for university students with excellent academic performance. In Bolaite, all employees respect each other and always keep their enthusiasm for learning, and they are committed to making unremitting efforts to manufacture high-quality air compressors.
In Bolaite, shouldering social and environmental responsibilities has become a way of life. We attach importance to the establishment of employer brand and regularly hold a variety of employee activities. We focus on environmental sustainability, encourage all our employees to participate in public welfare undertakings such as "Water for All", and undertake more corporate social responsibilities.
Bolaite is customer-oriented and is making unremitting efforts to become a famous oil-injected screw compressor brand and a whole machine manufacturer in China. In the future, Bolaite will continue to uphold Atlas Copco Group's core values of "Interaction, Commitment and Innovation", always adhere to the brand commitment of "Better Life Together", and provide excellent high-quality products and services for customers' success to realize win-win operation together!