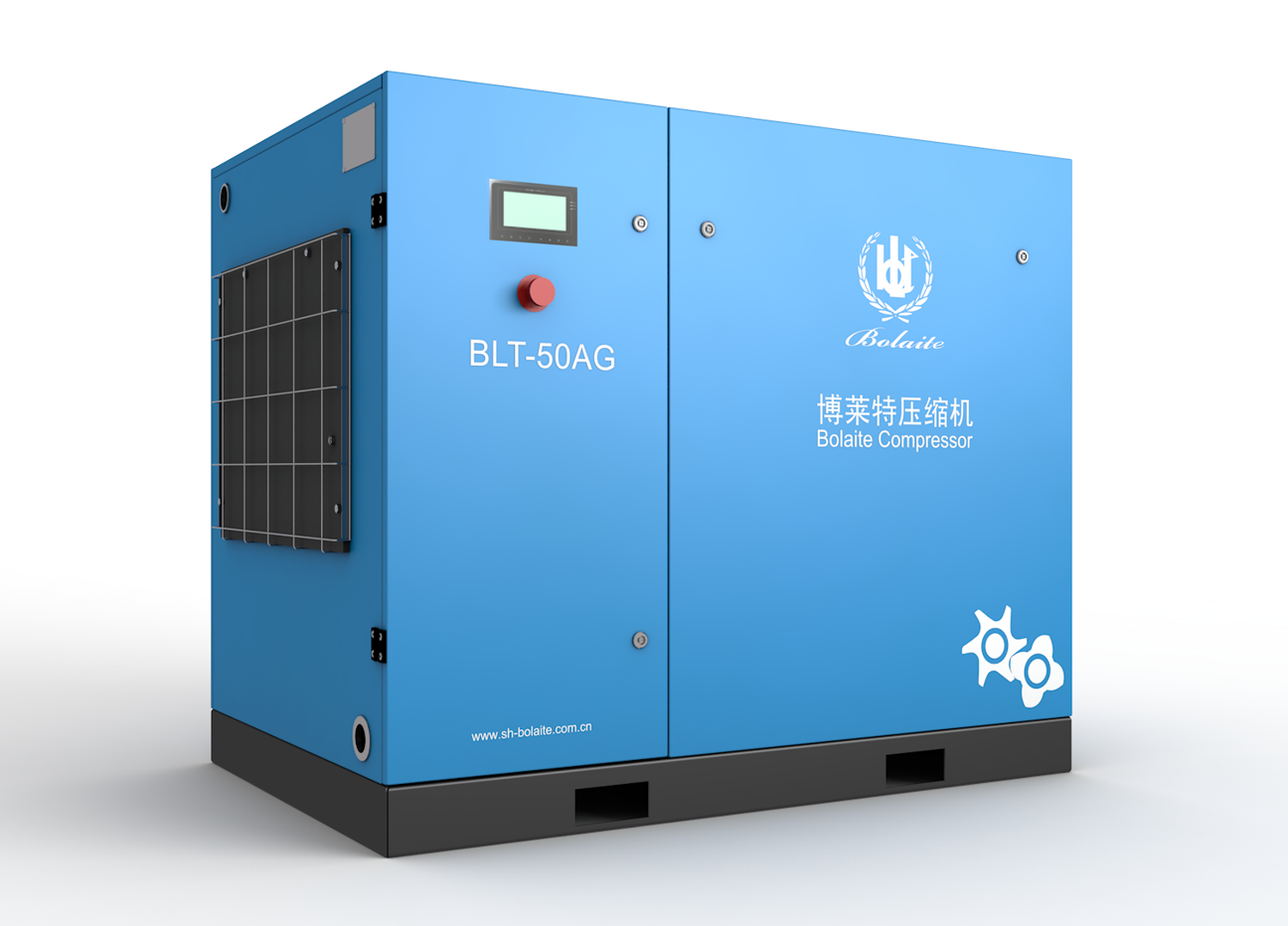 BLT 4-90 kW Fixed Speed Air Compressor
Excellent energy efficiency and steady performance

• This product benefits from more than 140 years of historical inheritance and technical experience.
• Reinforcement design is adopted for the product by taking advantages of the outstanding design capability and rich experience regarding air compressors of the Group's headquarters in Europe, following strict development processes and testing standards of the Group in Europe, and considering various complex climates and severe working conditions in China, to ensure reliable quality for each compressor of the BLT series.
High-quality core components
• The screw-based main unit is just like the heart of screw compressor, and its performance directly affects the energy efficiency and service life of the whole machine. Bolaite uses the main unit coming from Atlas Copco, the leader in the air compressor field.
• SAP profile, which can optimize the screw compression efficiency to a greater extent and save more than 5% of energy when compared with similar products in the market
• High machining precision, low vibration of main unit and low noise
• SKF heavy-duty bearing and highly rigid rotor adopted to ensure a long service life and reliable operation
Intelligent control system
• LCD screen, with display in both Chinese and English, as well as friendly and intuitive interfaces, allowing adjustment made to the unit parameters in a fast and convenient way
• Powerful all-round protection function, which can prevent faults caused by short circuit, stalling, phase loss and overload to a greater extent
• Various signal outputs: switching analog signal/RS-485 port, with touch-type master controller for large screen (optional)
Electrical system
• With standardized design, safe and reliable
• Specialized wiring interface, making the wiring reasonable, compact, clear and easy for maintenance
• Siemens high-configuration series components adopted to ensure safe operation for a long time
Modular design
• Air compressors with power ≤ 37 kW adopt the innovative modular design, which integrates efficient main unit, valve group, main pipeline and oil-air separation system to realize no leakage and low pressure loss and make maintenance easier The pioneered and patented technology contributes to the extremely high permissible efficiency and reliability.
High-quality motor
• Efficient design and SKF bearing adopted to ensure an extra-long life of the motor
• IP54 protection and fully-enclosed motor, ensuring normal operation under severe working conditions
• Standard phase sequence protection adopted to prevent reverse rotation
Efficient and powerful cooling design
• Ultra-large oil cooler design, which keeps the temperature of lubricating oil within the normal range even in a high-temperature and dusty environment, to ensure the safety of compressor in summer
Pre-filtration protection
• Unique pre-filtration screen cover, which can keep the interior of the whole machine clean and prolong the maintenance period, is easy to remove, install and clean, and is reusable